[perform_ad h="90″ w="auto" q="bakeware,baking" utg="true" utt="true"][/perform_ad]
My Famous Apple Coffee Cake | Apple Coffee Cake with Orange Glaze
Even tho' it's about 80 degrees outside right now…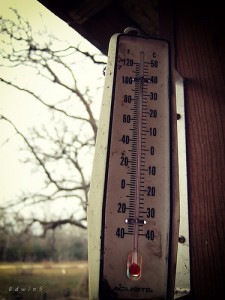 this morning there was a chill in the air…

getting a little nippy!
and right about sundown, things cool off very quickly.
Autumn is approaching – The Autumnal Equinox is just around the corner! (September 22)
Gets me into the 'baking' frame of mind.
Can't wait to put something tasty in the oven – smelling the Cinnamon and other spices wafting through the air.
Famous Apple Coffee Cake Recipe
This recipe for Apple Cake is one of my very favorite coffee cakes to bake. Not sure where the recipe originally came from, but I've used it for many years.
Everybody loves this cake!
Perfect for breakfast, brunch, snack, dessert.
Serve it plain and it's fabulous, or you can add a very simple Orange Glaze to sweeten it up just a bit.
Apple Coffee Cake With Orange Glaze Recipe
Ingredients:
•    2 cups flour
•    1 1/2 cups sugar
•    2 teaspoons cinnamon
•    1/4 teaspoon allspice
•    1/8 teaspoon nutmeg
•    2 teaspoons baking soda
•    1 teaspoon coarse salt
•    1 cup applesauce
•    2 large eggs
•    1/4 cup brewed coffee
•    1 1/2 teaspoons vanilla extract
•    2 1/2 cups chopped apples (peeled or unpeeled)
•    1 cup nuts (or combo) or 1 cup raisins (or combo) or 1 cup cranberries (or combo)
Directions:
Sift dry ingredients together.
Combine remaining ingredients in a large mixing bowl; gradually add dry ingredients and mix well.
Pour into a greased bundt pan and bake in a preheated 350F oven for an hour or until the cake tester comes out clean.
Serves: 10-12
……………………………………………………………………………………………………………………………………………………..
Very Simple Orange Glaze Recipe
Ingredients:
1 cup confectioners' sugar
1/4 – 1/2 teaspoon grated orange zest
3-4 TBS freshly squeezed orange juice, or as needed
Directions:
Grate an orange with a zester or grater.
Whisk together confectioners' sugar with the orange zest and orange juice – in a little bowl until smooth.
Add either more confectioner's sugar or orange juice to make the correct consistency for a pourable glaze.
Bon appetit!
 I love this Fiesta Mixing Bowl!!
Fiesta 9-1/2-Inch 70-Ounce Multi Purpose Bowl, Sunflower
You might enjoy these articles also:
Homemade Dark Chocolate Mint Ice Cream in 20 Minutes with the Cuisinart Ice-21 Electric Ice Cream Maker
The All American Apple Hand Pie Recipe | How To Make Apple Hand Pies
Related posts: